how the land lies
with Laura Cemin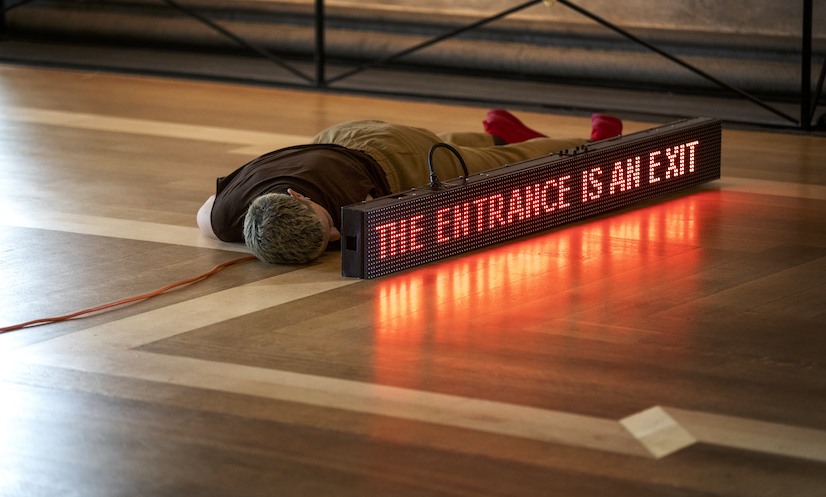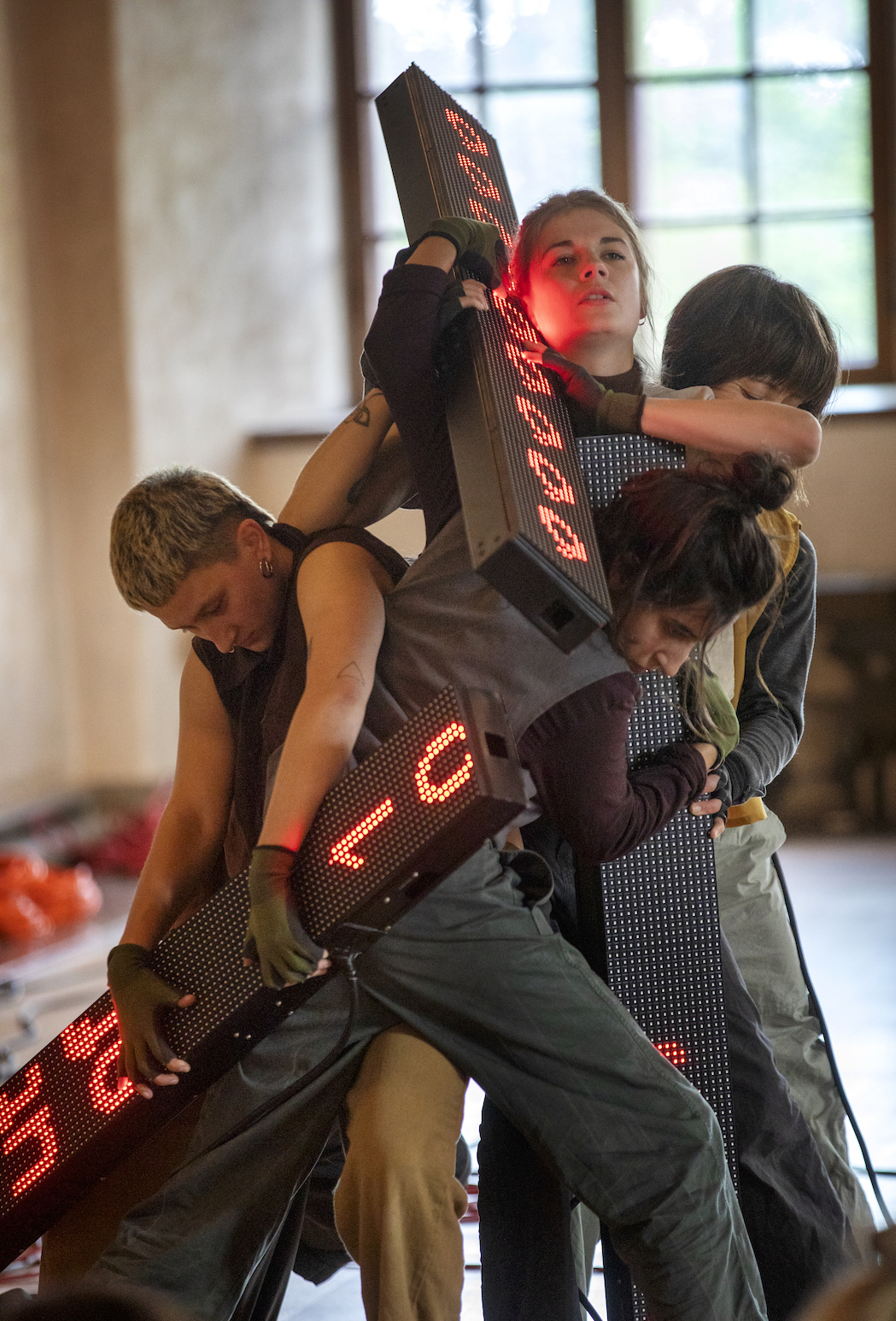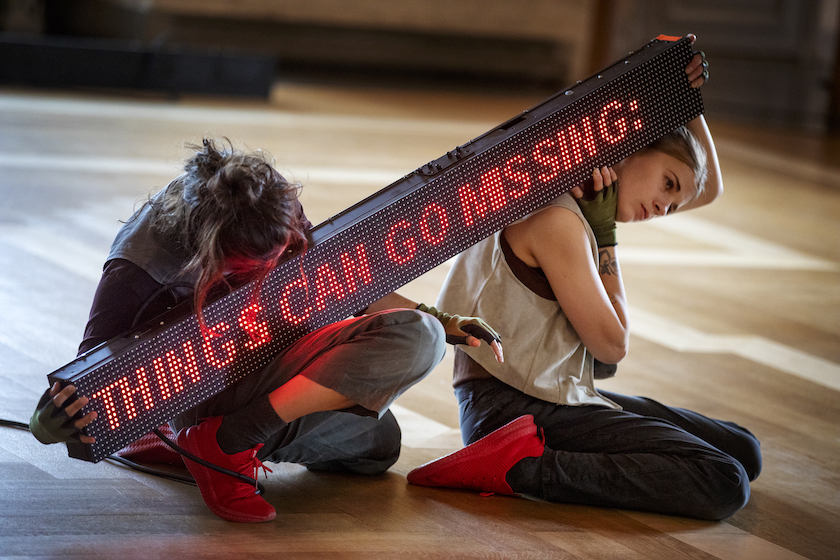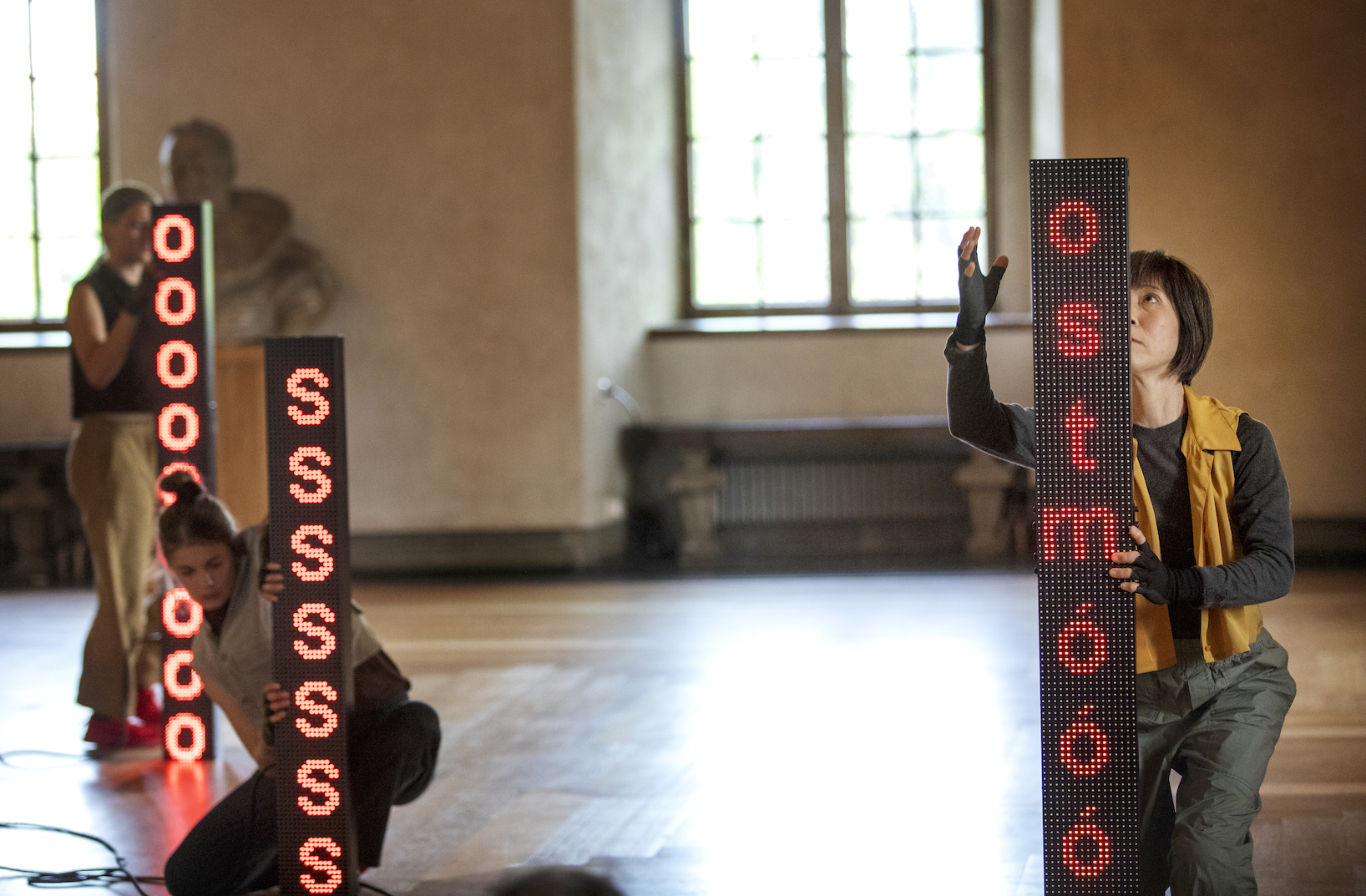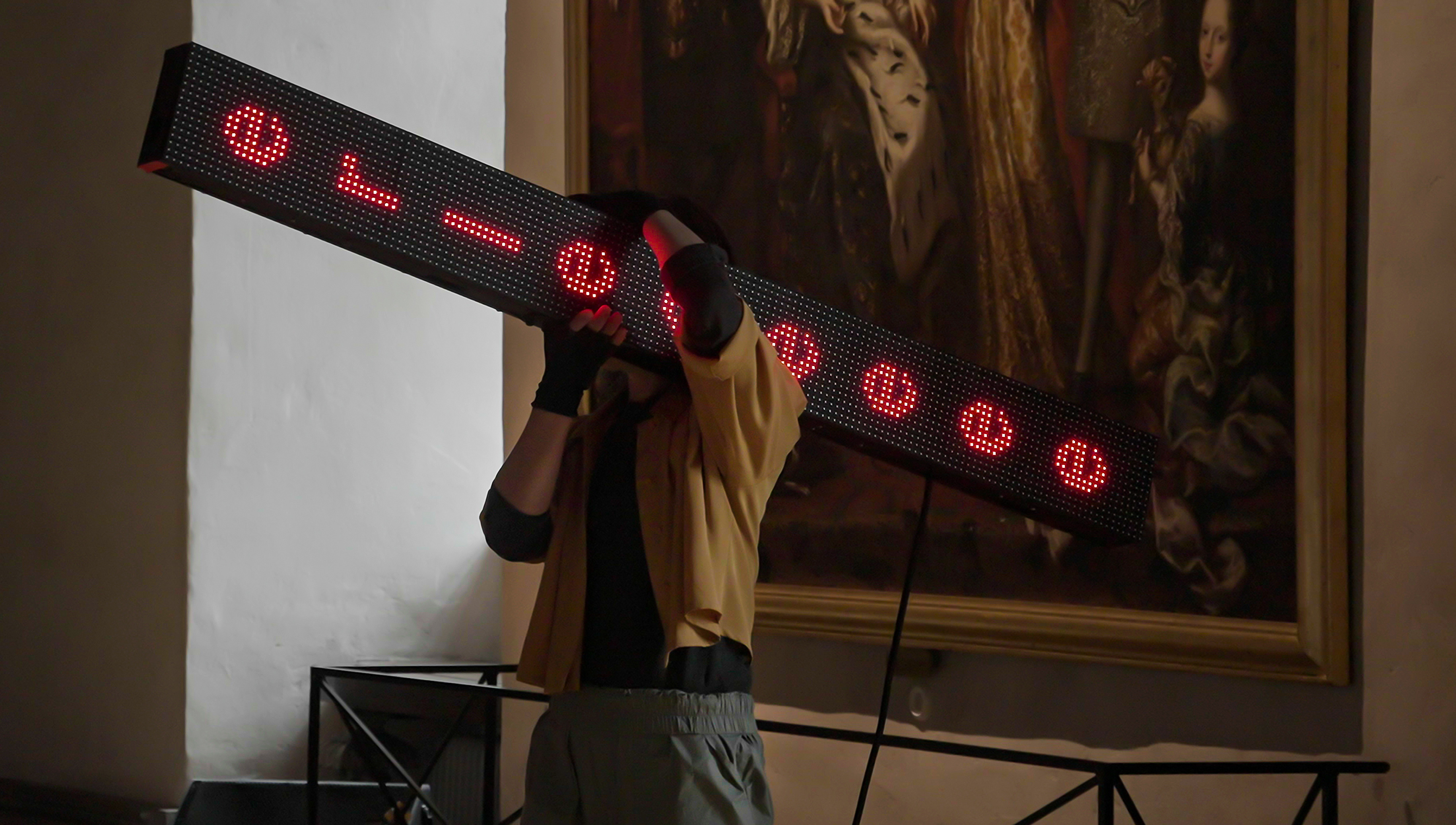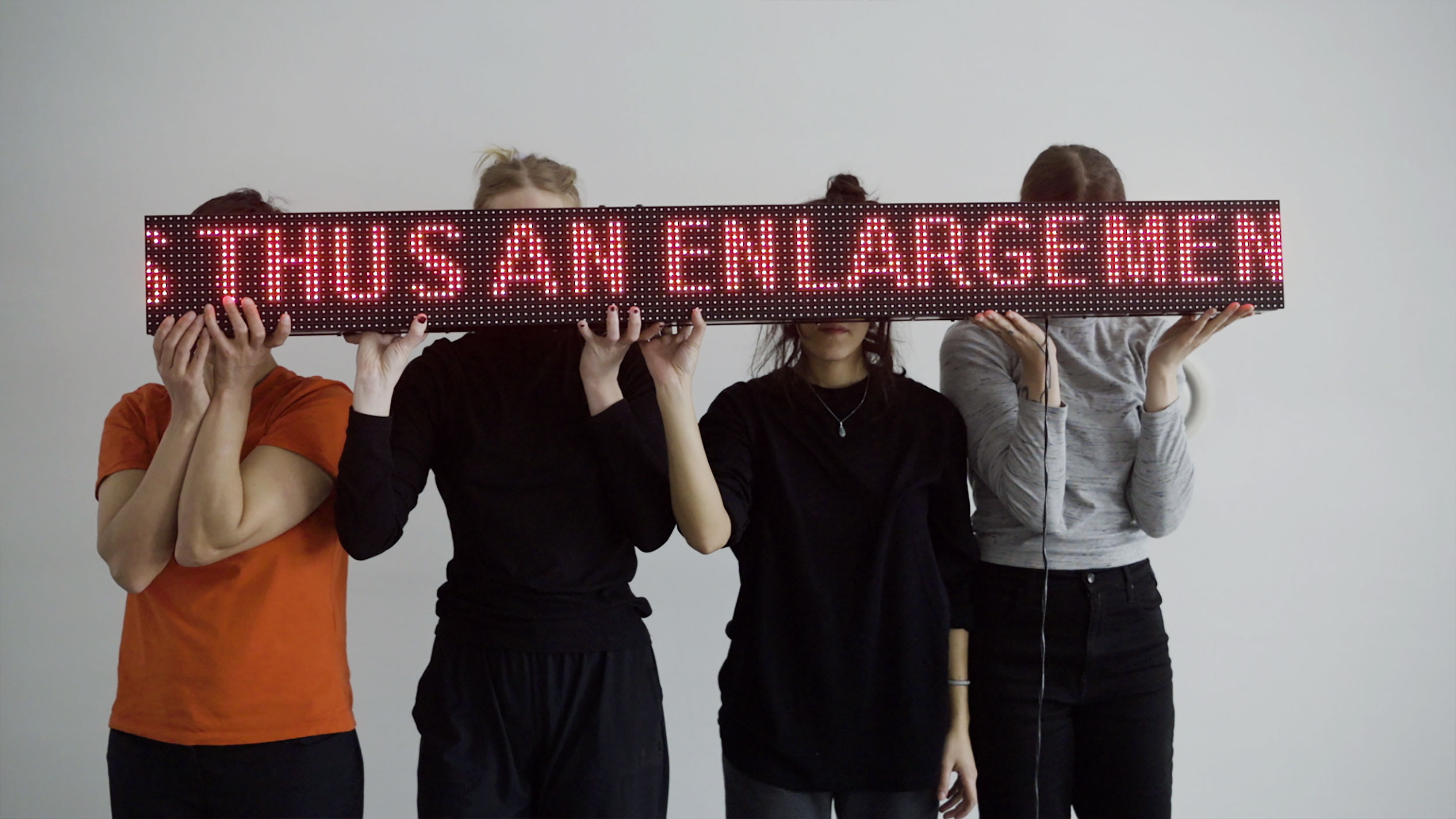 How the land lies
is a choreographed interaction between bodies and LED scrolling signs. It revolves around the political potentials of the body in relation to language in various social situations. Referencing street signs, advertisement aesthetics and political gestures in the contemporary context, the performance uses LED scrolling signs as a medium to address topics of public circulation, tourism flows, immigration and the policing of spaces.
Dancers perform a movement vocabulary of permission and restriction in public space, stretching the notion of what "entering" and "exiting" can be. Physically exploring how language keeps inscribing in our bodies, the piece creates a poetic landscape on mobility and migration of identities, questioning how notions of belonging and territory are manifested in the contemporary world.
Inspired by official tourism slogans of European countries, catchy ads from kebab shops in Oslo, and the aesthetics of informal street markets, our performance juxtaposes the welcoming words of advertisement and business-driven vocabulary with restrictive statements of exclusion and prohibition, which we have collected from immigration forms and visa interviews across Norway and Finland. Sentences such as "An exclusion is the blockage of an entrance", "A permission can always be retractable", "A rejection is only a temporary prohibition", which are originally found in information sheets for foreigners become poetic declarations when detached from their usual context.
'How the Land Lies' is both an immersion in our own personal experiences and a research on recent migratory events that have impacted societies on a global scale. The ties between movement and cross-national circulation is an urgent topic as European governments face the increasing challenge of dealing with unsustainable ever-growing economic dynamics, territory disputes and border restrictions. With this piece, we aim to ask: how is language carried by and within the body? How does language choreograph a society?